"*" indicates required fields
UTECH Europe fair at the Mecc in Maastricht. UTECH Europe is a leading trade fair for the global polyurethane industry. The fair offers both visitors and exhibitors the opportunity to network with top players from across the industry. This three-day event will explore new ways to increase efficiency and increase profits, showcase product launches to peers and learn from each other during the concurrent conference.
With each edition, this fair becomes more interesting for everyone from the polyurethane industry. All the more reason to be there (again) this time! Cialona Expo is an expert in designing and realizing custom exhibition stands that stand out. Have you already viewed our portfolio?
Full Service Stand Construction for UTECH
At Cialona we strive for utmost creativity and full service. This means that we take care of everything for you regarding trade fair participation and ensure that perfect experience. However extensive it may be. We literally have all the expertise in-house to realize the project from A to Z.
After our initial contact, our design team will work on a design that suits your wishes, budgets and facilities. One of our project managers will then take over to arrange everything down to the last detail. He or she is your permanent point of contact for the project. And to support this collaboration, we have our own Client Portal, where you can view the progress of the project 24/7, but also request documents and approve steps.
Ultimately, your project will be brought to life by our stand construction team on location at the Mecc in Maastricht. Did you know that we are the preferred supplier of Mecc Maastricht Exhibitor Services?
Contact us today, our team is ready to help you.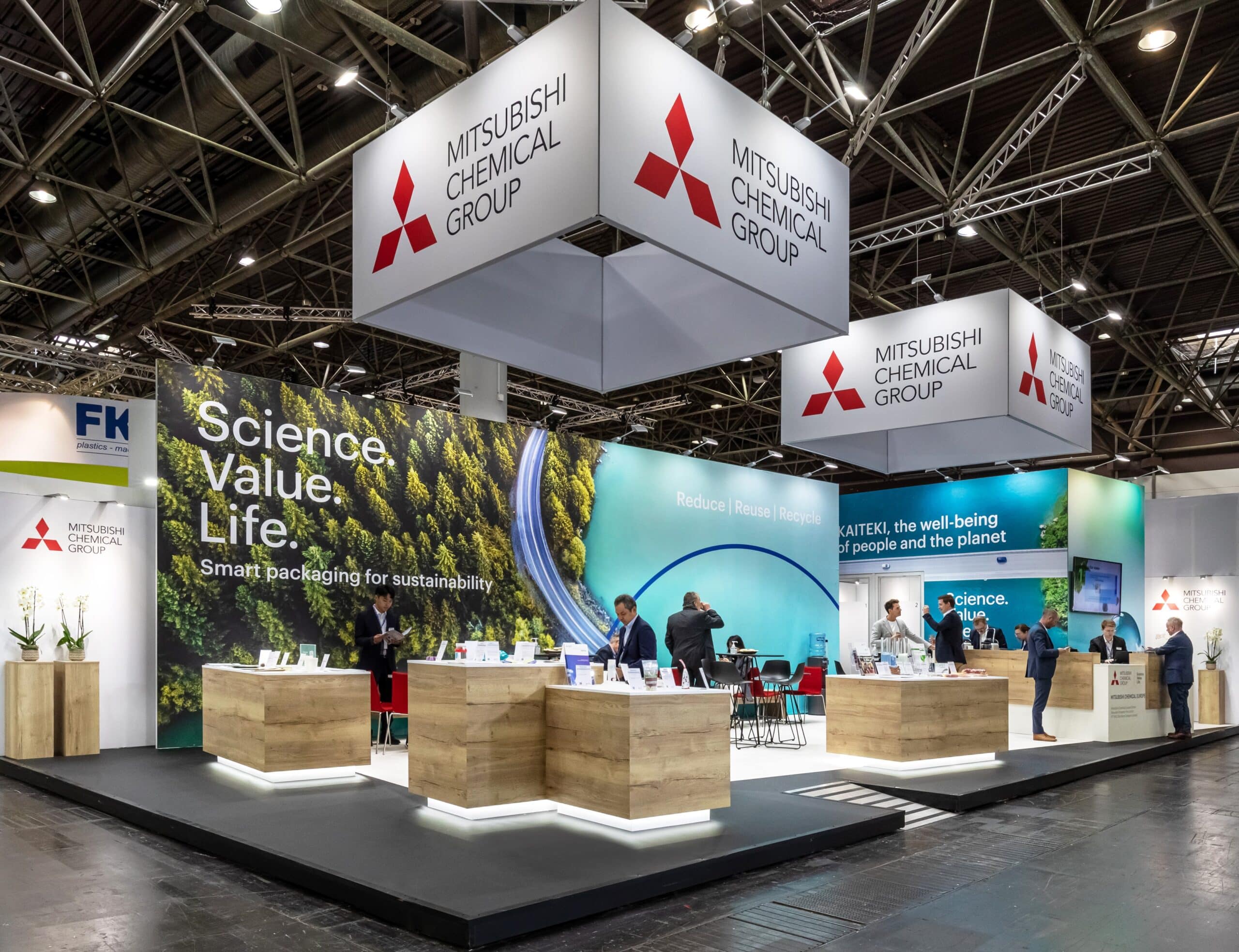 Go for a More Sustainable Stand
Sustainable business is nothing new these days and is high on the agenda for many organizations. The marketing department cannot avoid it either and sustainable trade fair participation is not uncommon. For the more sustainable realization of a cool exhibition stand for Utech Europe in Mecc Maastricht, you have come to the 'green' place!
We also believe it is important to continue to take steps towards more sustainable entrepreneurship and are happy to be a leader in the stand builder industry. For example, we already make extensive use of recycled materials such as PET bottles, jeans or waste wood. But our modern machinery also ensures less waste of materials and energy.
This allows us as an organization to become increasingly greener and offer our customers the opportunity to actually work on their sustainable intentions. This also applies to the trade fair participation in the Utech Europe in Mecc Maastricht.
Stand builder needed for Utech Europe?
As a professional stand construction company, Cialona Expo also builds for the UTECH trade fair in the MECC Maastricht. As an experienced stand builder, we are at home in all markets and offer you service from A to Z: from design to realization and storage of the exhibition stand. We will take care of the process for you and ensure that your path to trade fair participation will run smoothly. View our complete working method here.
Want to design and realize a functional but unique stand that attracts the attention of trade fair visitors? We do that!
Collaborations to be proud of