Full service stand construction
Contact us without obligation
"*" indicates required fields
Experts in full service stand construction thanks to 50 years of experience
Are you looking for a full service stand construction company that knows how to attract attention to your exhibition stand? Cialona Expo has professional stand builders who pay attention and care to stand design and stand design. With 40 years of experience, we ensure quality and professionalism. We believe in support and flexible service with your stand design. Call us if you are looking for a full service stand construction company.
Your exhibition stand as an eye-catcher
At a trade fair you use direct communication with your customer. You present your product, service or organization and it is of course important to come out as the best at the fair. Cialona Expo can design your exhibition stand to meet your needs. In fact, our aim is to exceed it! With your stand design, Cialona Expo ensures that you leave a lasting impression on potential customers among all other exhibitors.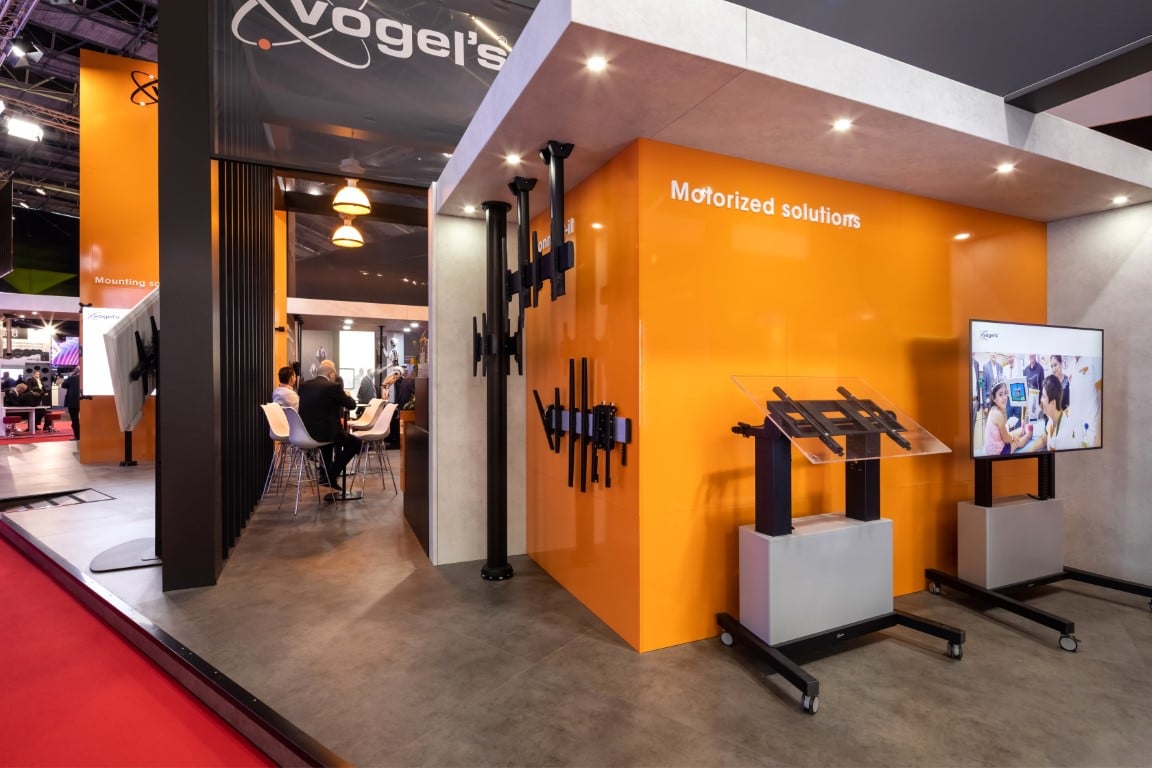 Your style and character incorporated into your exhibition stand
Cialona Expo is a full service stand builder, which means that we take all aspects of stand design, stand construction and stand design off your hands. Nevertheless, we are aware that it concerns the identity of your company or organization. 
That is why we work on the basis of three principles: 'Think along with the client, implement or exceed ideas and are only satisfied when the client is. All possible forms of inspiration are welcome and will be provided with professional advice. 
In this way, Cialona Expo ensures that your style and character are professionally incorporated into the design of your stand with the appearance and identity of your organization.
Cialona Expo: more than just physical stand construction
At Cialona Expo we also pay attention to the interior of your company. In addition to stand construction, we also think about all other aspects necessary for a successful exhibition participation. We immerse ourselves in the activities of your company and then incorporate these into your objectives in a professional manner. Our experience is that this method gives an extra dimension to a professional and positive presentation of your exhibition stand. For a no-obligation quote: Contact us.

Mattel Europa BV
"Communication with Cialona Expo is pleasant, fast and clear." – Wendy

Dorel Juvenile Group
"Cialona has been challenging us with creative ideas and solutions since 2001." – Guido

Bridgestone Nederland B.V.
"For us, a stand builder must be accurate, fast and flexible. Cialona is this."
More information about full service stand construction ?
"*" indicates required fields