Stand construction Utrecht
"*" indicates required fields
Cialona Expo: for an exhibition stand that meets all expectations
Is your business planning to attend an exhibition and do you want to be certain your exhibition stand catches the eye, despite heavy competition from the other exhibitors? Then look no further than Cialona Expo. We are the full-service company for stand construction in Utrecht with more than 50 years' experience in the industry. Whether you want a stand with a small-scale, intimate character or one with a more expansive design, Cialona Expos makes sure that you stand out from the rest of the crowd.
Stand out from the crowd with stand construction in Utrecht
It's not easy to command the right attention when you're surrounded by so many rivals. At Cialona Expo, we're well aware of this. Like no other, we realise that you're not the only stand holder wanting to make their mark. We are proud of our team of stand constructors and experts in the field of exhibition presentations, who know exactly what's needed to make your exhibition stand catch the eye.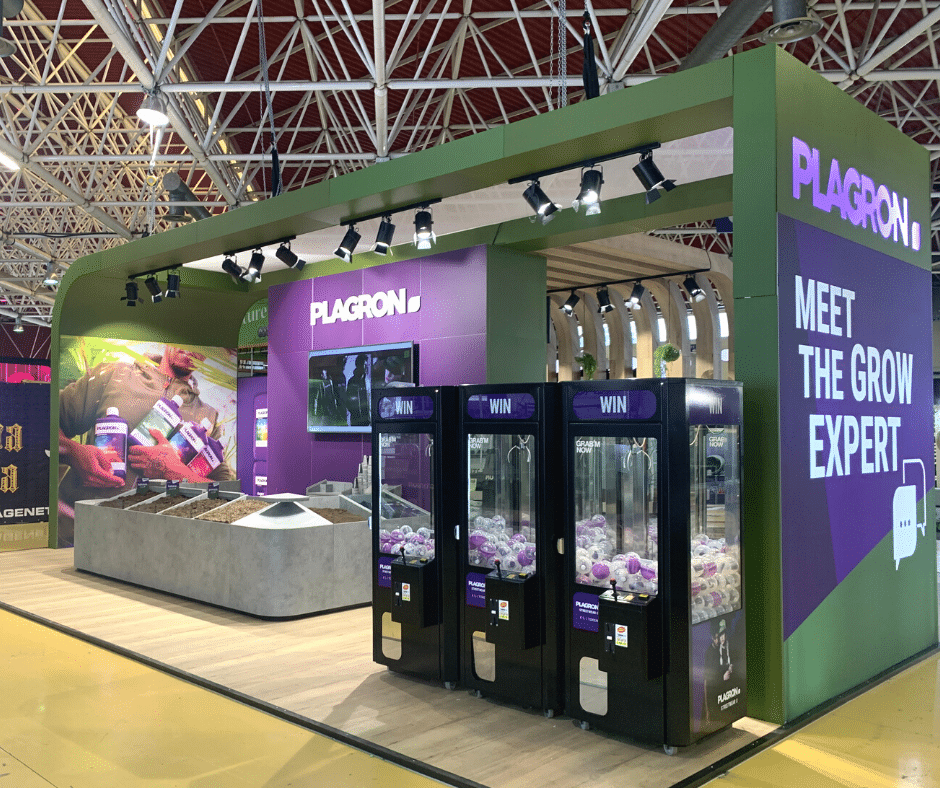 We strengthen your goals and identity
During the design phase of an exhibition stand, among other things, Cialona Expo ensures that the identity and goals of your company are central. During the briefing, we will discuss what the stand must meet and what your goals are for participating in the exhibition. We then ensure that you and your target group are surprised.
We know better than anyone that a trade fair or conference is an effective marketing tool for any organization. That is the place to be to really come into contact with your target group face to face. We ensure that your target group does not pass you by.
Cialona Expo takes care of everything for your stand design and construction. Experience what Cialona Expo can do for your company.
Stand construction Utrecht by Cialona Expo
Cialona Expo knows that attending a trade show or conference can be extremely effective for your business. Your company is in the same space as many potential customers from your direct target group. In addition to the many competitors, you must be able to distinguish yourself with your exhibition stand. Contact us today!

Mattel Europa BV
"Communication with Cialona Expo is pleasant, clear, fast and clear."– Wendy

Dorel Juvenile Group
"Cialona has been challenging us with creative ideas and solutions since 2001."– Guido

Bridgestone Nederland B.V.
"For us, a stand builder must be accurate, fast and flexible. Cialona is this."