The E-World fair is an annual fair in Essen where the latest developments and trends in the field of energy and digitization are brought together. This is about discovering the future of energy.
Participate in E-World 
There is a wide range of trade fair participants at E-World, each of whom presents their own products, services and solutions to all visitors. This ranges from smart energy networks to sustainable energy sources, the E-World is a fair where the visitor is immersed in the world of energy innovation and trends.
An important reason for industry players to attend this fair is the opportunity to network. The fair attracts professionals from the energy industry from all over the world.
It is an excellent opportunity to make valuable contacts, form partnerships and discover business opportunities. The exhibition organization also organizes networking opportunities.
Digitization
Digitization is also a strong trend within the energy industry and is therefore an important theme. At the E-World fair, visitors can become acquainted with the latest technologies and solutions that support this energy transition. From smart energy management systems to artificial intelligence, it is bursting with innovations.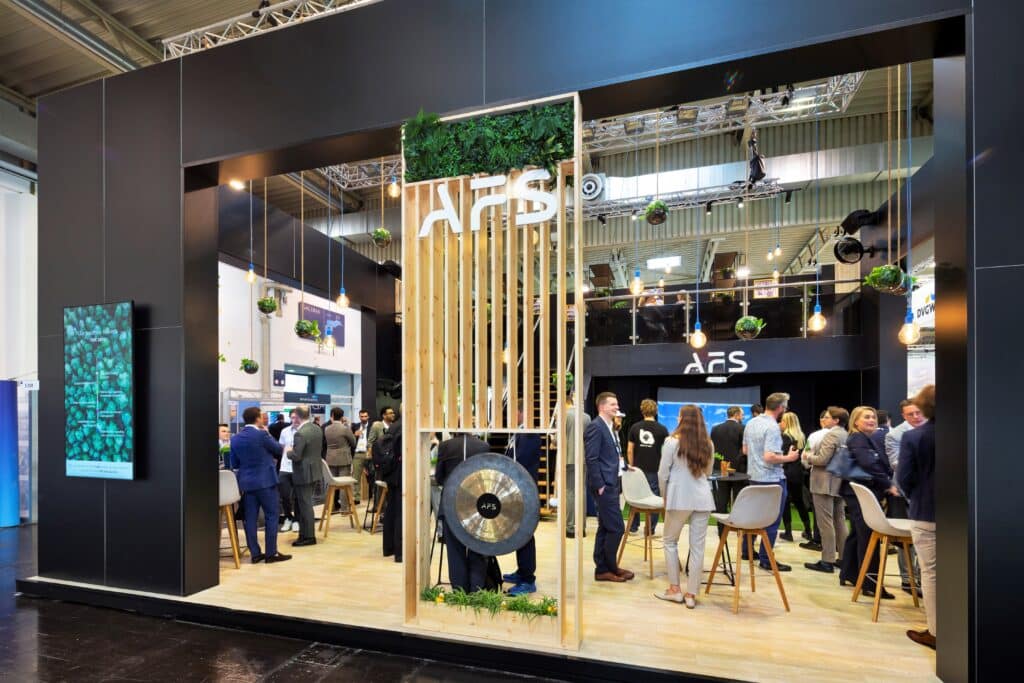 Stand construction and E-World
Every year this fair is an inspiring event with innovative exhibitors and inspiring lectures and seminars. It is a must-visit for energy industry professionals. Are you one of them?
As a stand builder, Cialona Expo has felt at home at the E-World in Messe Essen for years. We have all the expertise and experience to bring your brand story to life. With an eye for detail, high-quality materials and a focus on sustainability, we ensure that your stand stands out on the exhibition floor.
Would you like to know more about the E-World exhibition and how Cialona Expo can help you leave an unforgettable impression? Contact us today.
Contact us for all possibilities