"*" indicates required fields
13, 14 and 15th of June 2023 it's that time again, and the Provada will take place in the Rai in Amsterdam. The Provada is a very well-known fair among a wide audience. It is therefore the largest real estate fair in the Netherlands and attracts a large number of visitors and exhibitors every year. During Provada 2023 in Rai Amsterdam, various virtual and physical events are organized with the aim of sharing knowledge, inspiration and networking with each other. Sharing knowledge with each other is important and one of the main reasons to visit the Provada 2023 in the Rai in Amsterdam. Information and inspiration can be found everywhere about the various developments within the real estate industry.
Need an Exhibition Stand for Provada 2023?
Is your organization planning to participate in Provada 2023 and do you still need a unique exhibition stand? Then you have come to the right place at Cialona Expo. We are happy to help you realize a custom-made exhibition stand that can be used at multiple events. We are a full service organization, which means that we design, produce, realize and store afterwards. A first impression is made quickly, so we make sure that your stand stands out from the rest! We start with an introduction and put together a briefing with all the wishes and ideas for your next stand.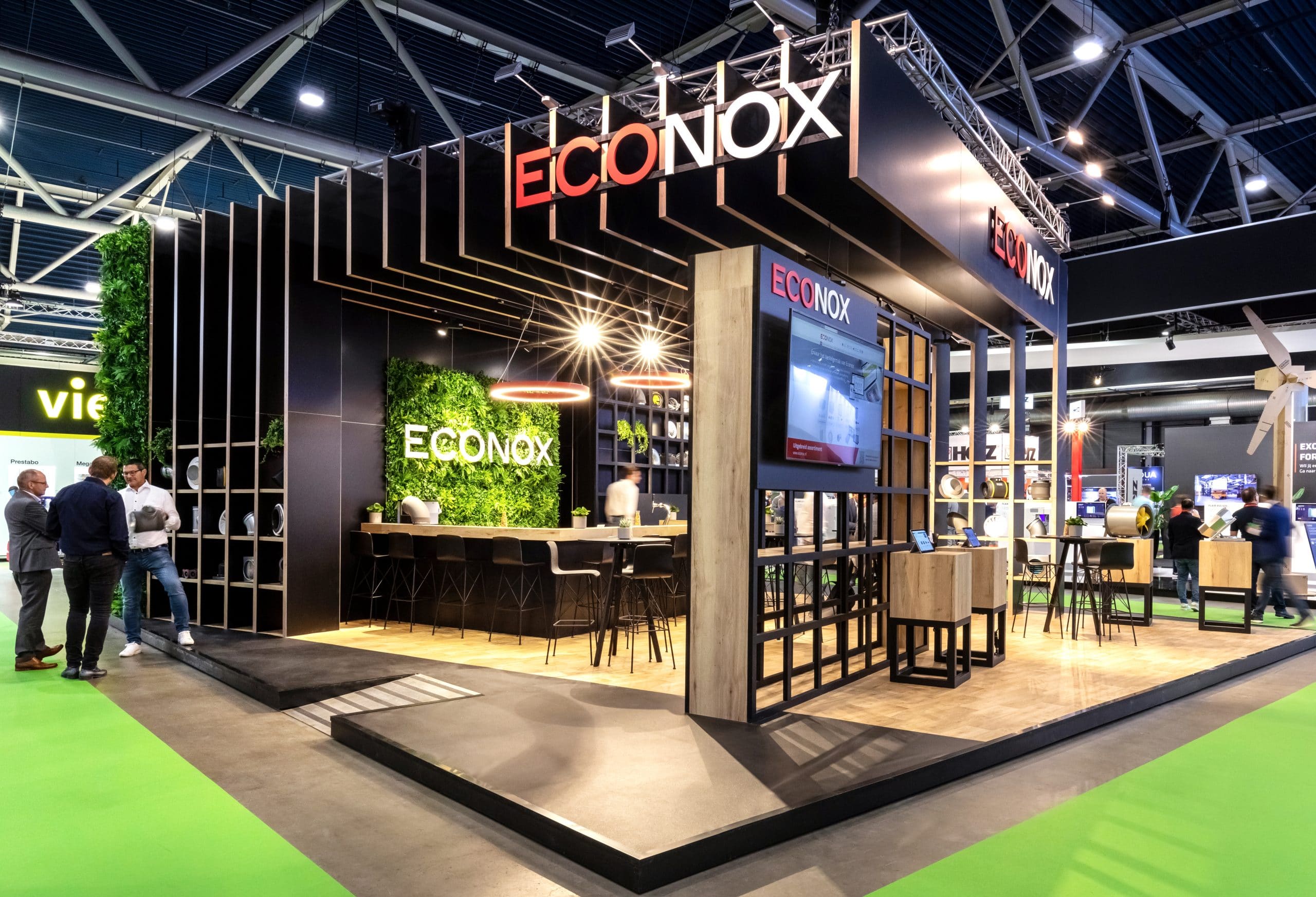 Full service stand construction at Provada 2023
Creativity and full service are the biggest pillars in our organization. We want to spare our customers and do what we are good at. We have all the necessary disciplines in-house to achieve a perfect stand for your organization. This makes it easy for us to switch between each other quickly and to arrange everything properly for a smooth process. From the first contact with us to the completion and possible storage of your stand, you therefore only have to deal with us. Unless otherwise desired of course. We are happy to take everything off your hands and ensure that perfect experience. It is important to us to create a unique business card for you, so that your organization becomes the talk of the day during Provada 2023!
A sustainable stand is a goal for more and more organizations. The organization is becoming more sustainable, and with it all marketing communications, of which an exhibition stand is not online and therefore material will be used. Sustainable construction of your unique exhibition stand for Provada 2023 is therefore best done at Cialona Expo. We see it as our responsibility to make our living environment more sustainable in many different ways. We do our best to add more and more sustainable applications in our stand construction production process. For example, we have invested in modern machinery, waste as little material as possible and use recycled materials. As a result, we can offer you as an organization the opportunity to really work on more sustainable intentions regarding your trade fair participation in Provada 2023.

Mattel Europa BV
"Communication with Cialona Expo is pleasant, clear, fast and clear."– Wendy

Dorel Juvenile Group
"Cialona has been challenging us with creative ideas and solutions since 2001."– Guido

Bridgestone Nederland B.V.
"For us, a stand builder must be accurate, fast and flexible. Cialona is this."