VSK 2022 Jaarbeurs Utrecht
"*" indicates required fields
VSK 2022 Jaarbeurs Utrecht
VSK 2022 Utrecht will take place from 8 to 11 February 2022 in the trade fair in Utrecht. VSK is the largest installation trade fair in the Netherlands. The upcoming VSK 2022 edition celebrates the 25th edition of this important installation fair, all the more reason to be there! Cialona Expo can provide you with a striking, unique exhibition stand. During this edition of the VSK they provide answers to questions about energy transition and alternative forms of energy, digitization processes and the deployment of the new generation of installers.
Sharing knowledge is important and together VSK 2022 Utrecht is preparing for the future. At VSK they find; seeing is learning and learning is doing. So during the entire event there are demonstrations to experience yourself, you increase your practical skills and therefore immediately your market value. There is of course also a lot of attention for information and important developments within the profession.
Are you participating in VSK 2022 Utrecht and do you need an exhibition stand? We can help you with this and design and realize your stand fully tailored to your wishes. A first impression is quickly made by trade fair visitors, so we will make sure that your stand stands out. We always start with an introduction and a briefing about all wishes and ideas regarding your unique stand.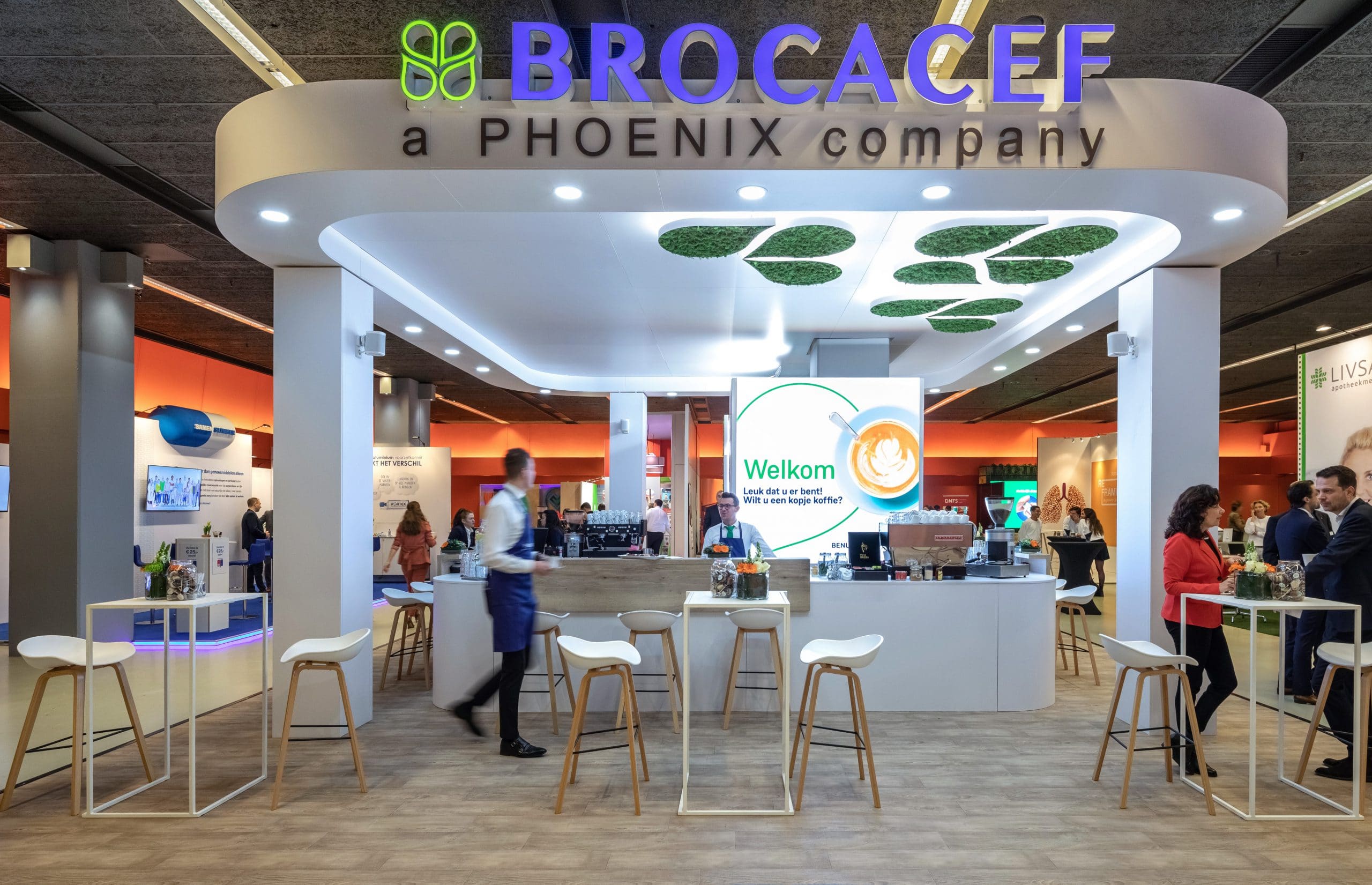 Need a stand builder for VSK 2022?
As a professional stand construction company, Cialona Expo builds for the VSK 2022 in the trade fair Utrecht, but also in many other places in Europe. For the VSK we have been building and dismantling their exhibition stands for regular and new customers for several editions. We also store many of these in our warehouse for next time.
As a stand construction company, we are at home in all markets and we offer you full support during the design and construction process of your exhibition stand. We actually take over the entire process from A to Z.
Want to design a functional yet unique stand that also attracts the attention of the trade fair visitors? This is a stand where your organization comes into its own and which we are happy to make.
Exhibition stand storage in our warehouse
Exhibition stand storage at Cialona Expo is almost self-evident. Would you like to use the stand several times a year for different trade fairs? If desired, we store the exhibition stand in our adjacent warehouse.
Any adjustments to, for example, the dimensions can also be easily processed for a next exhibition participation. Inform without obligation for the possibilities and prices of our warehouse.

Mattel Europa BV
"Communication with Cialona Expo is pleasant, clear, fast and clear."– Wendy

Dorel Juvenile Group
"Cialona has been challenging us with creative ideas and solutions since 2001."– Guido

Bridgestone Nederland B.V.
"For us, a stand builder must be accurate, fast and flexible. Cialona is this."