"*" indicates required fields
Victam 2025 for the animal feed processing industry
Victam 2025, this year in the Jaarbeurs in Utrecht, is the world's largest dedicated event for the animal feed processing industry. Together with Victam, Grapas is the event for the grain, flour and rice processing industry, which always takes place at the same time. The fair is the place to be for all kinds of players within the industry. During the three-day fair, every visitor can find what they are looking for, all within this one location. In addition to many interesting trade fair participants and various seminars, matchmaking between customers, colleagues and colleagues is a large part of the overall event. Each edition, this fair gets bigger and more interesting, all the more reason to be there (again)! We build your exhibition stand that will make you stand out in the large halls full of exhibition stands of competitors. Team Cialona Expo is happy to work for your next project to design and realize the most suitable stand with which you can reach your target group during Victam 2025.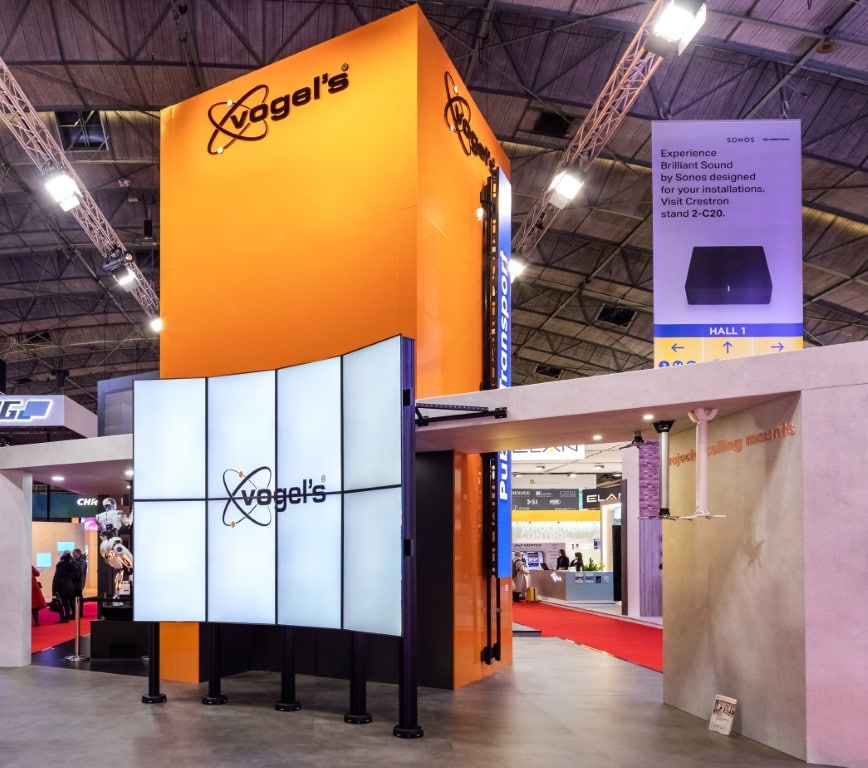 Nowadays, the pursuit of a more sustainable existence is increasingly high on the agenda. This can be achieved in many different ways. When it comes to building a (more) sustainable exhibition stand for Victam 2025 in Jaarbeurs Utrecht, you have come to the 'green' address at Cialona Expo! It is important to us to keep taking steps towards more sustainable business. This makes not only us, but also our environment increasingly sustainable, greener and better. We do our best to be at the forefront of this, by using applications within our stand construction that contribute to this. We try to make more use of recycled materials such as PET bottles or waste wood. Our machinery is also fully equipped for this nowadays, as little as possible is wasted and we try to make something of all leftovers or to do something else with it than throw it away. As a result, we can offer you as an organization the opportunity to really work on more sustainable intentions regarding your trade fair participation in the Victam 2025.
Need a Standbuilder for Victam 2025?
As a professional stand construction company, Cialona Expo builds for Victam 2025 in the Jaarbeurs in Utrecht. As an experienced stand builder, we are at home in all markets and offer you service from A to Z: from design to realization and storage of the exhibition stand. We take the process off your hands and ensure that your way to the exhibition participation will go smoothly. View our full method here. We believe it is important that our cooperation is as transparent and smooth as possible. That is why we have our own Client Portal, in which you can view the progress of your project(s) 24/7. Within the portal steps can also be approved, documents can be uploaded and downloaded, but deadlines of certain delivery times are also clearly visible. This way you will not be faced with surprises and we keep the lines short. After the Victam 2025, we will disassemble your stand and you will have the option to store the stand with us. Any subsequent exhibition participations are easier to organize in this way, especially if certain adjustments are necessary beforehand. Design and realize a functional but unique stand that attracts the attention of the trade fair visitors? We do!
What our clients say about us

Mattel Europa BV
"Communication with Cialona Expo is pleasant, clear, fast and clear."– Wendy

Dorel Juvenile Group
"Cialona has been challenging us with creative ideas and solutions since 2001."– Guido

Bridgestone Nederland B.V.
"For us, a stand builder must be accurate, fast and flexible. Cialona is this."