"*" indicates required fields
In June 2023, Money 20/20 will again take place in Amsterdam. Money 20/20 is an important event attended by executives, renowned speakers, innovators and disruptors who drive change in the future of money. It is a three-day event in Amsterdam, intended to make connections, have conversations and discover interesting individuals and organizations in order to grow. Everyone who matters in the Fintech industry is present. This is the place where the industry moves forward and shares innovations. Scholarship participants include both startups and tech giants. Are you one of the more than 2000 organizations participating in Money 20/20 in Amsterdam and do you want to stand out during the event? Contact us for the possibilities and receive a non-binding quote.
Full Service Stand Builder for Money 20/20
At Cialona Expo we go for creativity and top service. We literally have everything in house, so from the first contact to the storage of the stand, we take everything off your hands. You only have to deal with us, and we ensure smooth progress. We think it is important to create the perfect business card for you at the fair, so that your stand becomes the talk of the event. One of our project managers will be the permanent contact for your project. He or she arranges all operational matters and ensures that we meet your expectations. In order to keep our mutual communication as transparent as possible, we use our own portal. Here you can view all steps and also the progress of the project. Documents can also be approved here and documents uploaded and downloaded. In this, things are visible 24/7, so that you always know the status of your project. Curious what we can do for you? Contact us today, our team is here for you.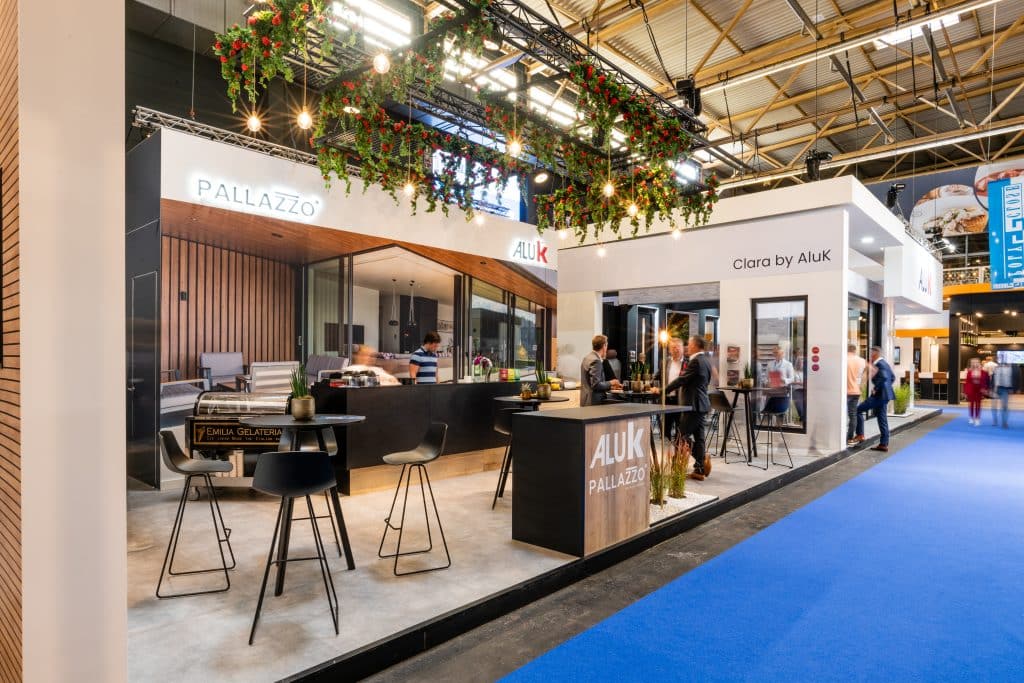 We store your stand in our Warehouse
We offer the possibility to store your stand in our warehouse after the exhibition. Exhibition stand storage is almost a matter of course at Cialona Expo, because it often involves large dimensions. But also because the stand, or parts of it, can often be used several times a year. Any adjustments for a next trade fair participation, such as a different surface or a piece of furniture more or less, are also processed faster in this way. During the project, inquire without obligation for the possibilities and rates of our warehouse.
Sustainable exhibition stand
Sustainable construction of a unique exhibition stand for Empack 2023 is best done at Cialona Expo. We see it as our responsibility to the world and the future, to help make our environment more sustainable. Support is growing everywhere for the application of environmentally friendly techniques and recycled materials. We do our best to lead the way in sustainable applications in stand construction. It is important for Cialona Expo to reuse materials and to waste as little material as possible during the manufacturing process. Our machinery is also fully geared to this, as little waste as possible and trying to make something from leftovers. As a result, we can offer you as an organization the opportunity to really work on more sustainable intentions regarding your trade fair participation in Money 20/20 2023.

Mattel Europa BV
"Communication with Cialona Expo is pleasant, fast and clear." – Wendy

Dorel Juvenile Group
"Cialona has been challenging us with creative ideas and solutions since 2001." – Guido

Bridgestone Nederland B.V.
"For us, a stand builder must be accurate, fast and flexible. Cialona is this."