"*" indicates required fields
IFAT 2024 in Messe Munchen. IFAT is the world's leading trade fair for water, wastewater, waste and resource management. Efficient solutions for the use of water, recycling and secondary raw materials will be discussed during the fair. Looking for possible solutions for the challenges of the future? This scholarship most likely provides the answers.
It is the largest platform for water, sewage, waste and resource management. The global industry gathers here to showcase innovations and discuss views together. As a player in the market, it is important to stand out during the IFAT in Messe Munchen. In order to appeal to as many trade fair visitors as possible, you need a trade fair stand that sets you apart from the rest. At Cialona Expo we like to think along with you on how best to set up your exhibition stand.
Full Service Standbuilder IFAT 2024
We go for extreme creativity and full service. We take everything off your hands and ensure that perfect experience. We have all disciplines in-house, from the first contact to the dismantling of the stand and any storage, you only have contact with us. We think it is important to create the perfect business card for you, so that your stand becomes the talk of the trade! Your business card during IFAT 2024 is also ours.
After our first contact and a suitable design, one of our project managers will become your regular contact for the project. He or she ensures that everything runs smoothly towards the exhibition participation. To support this collaboration, we have our own Client Portal. In this portal you can follow the progress of your project 24/7, upload and download documents, and approve steps.
Curious what we can do for you? Contact us today, our team is here for you.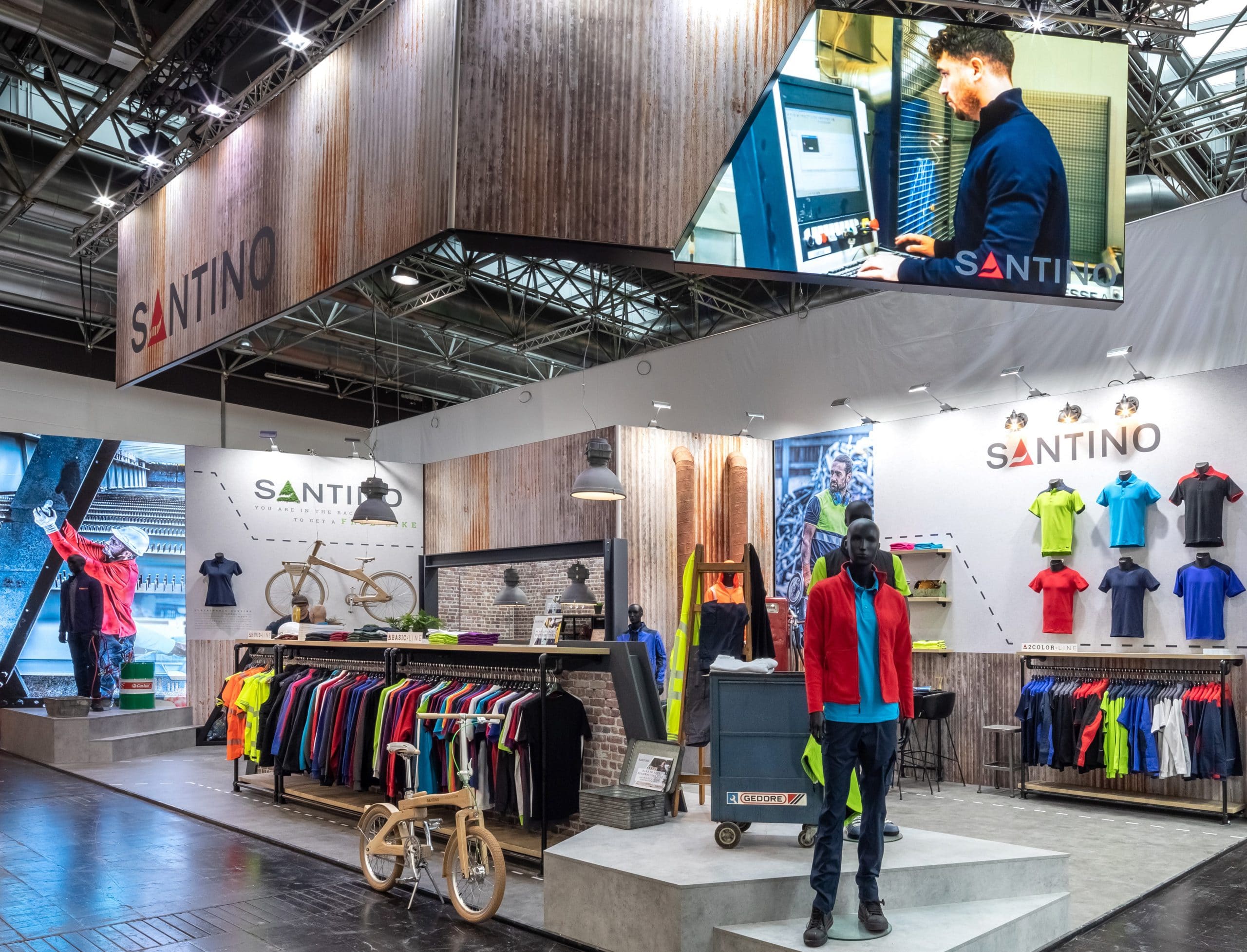 Sustainably building an exhibition stand
Sustainable construction of an exhibition stand for IFAT 2024 is best done at Cialona Expo. We see it as our responsibility to the world and the future, to make and keep our environment as sustainable as possible. We therefore do our best to waste as little material as possible during the manufacturing process. Our machinery is fully geared to this, so that we waste as little material as possible and try to make something from leftovers.
We also strive to ensure that your stand is as modular as possible. So that it can still be reused in different sizes and that a completely new stand does not have to be made for each exhibition participation.
This allows us to offer you as an organization the opportunity to really work on more sustainable intentions regarding your trade fair participation in IFAT 2024.
Store your stand in our warehouse
We offer the possibility to store your stand in our warehouse after the exhibition. The storage of the exhibition stand is almost self-evident at Cialona Expo, because it often involves large volumes. But also because the stand, or parts of it, can often be reused several times a year.
Any adjustments for a next trade fair participation, such as a different surface or a piece of furniture more or less, are also processed faster in this way. Please inquire during the project without obligation for the possibilities and rates of our warehouse.

Mattel Europa BV
"Communication with Cialona Expo is pleasant, clear, fast and clear."– Wendy

Dorel Juvenile Group
"Cialona has been challenging us with creative ideas and solutions since 2001."– Guido

Bridgestone Nederland B.V.
"For us, a stand builder must be accurate, fast and flexible. Cialona is this."