Call +31 492 574 545 without obligation or see our projects
"*" indicates required fields
K 2025 is the largest trade fair in the world for the plastics and rubber industry. The industry will meet at K 2025 and share information, innovation and investment. The K Fair will take place in Düsseldorf from 19 to 26 October 2025. More than 3000 exhibitors will be present during the K to do business and make new contacts. If you do business within one of the many market segments that make up this dynamic industry, you can certainly participate in K 2025 in Düsseldorf or pay a visit. Are you planning to participate in the K fair and would you like a striking stand? At Cialona Expo we are here for you! We are located in Helmond, but we build exhibition stands worldwide. We help you with that cool exhibition stand that meets all your wishes. We have all the disciplines needed to realize such a stand in-house. This means that we design, produce, realize, disassemble and store afterwards. We are a full-service organization and therefore take care of the project for you from A to Z.
We are the full-service stand builder you are looking for
We would be happy to discuss all ideas and wishes for the upcoming trade fair participation with you. What is the purpose of the participation and what should the stand radiate? Perhaps there has already been a briefing and there are clear points that the exhibition stand may meet, but there may still be many open points. None of this is a problem! Because we have everyone in-house, we can switch directly with our design team, for example, for a first creative input. From there we can continue until the stand is completely satisfactory. Do you want to realize a functional, but unique stand that also attracts the attention of the trade fair visitors? This is a stand where your organization comes into its own and which we are happy to make for you. We look forward to your project!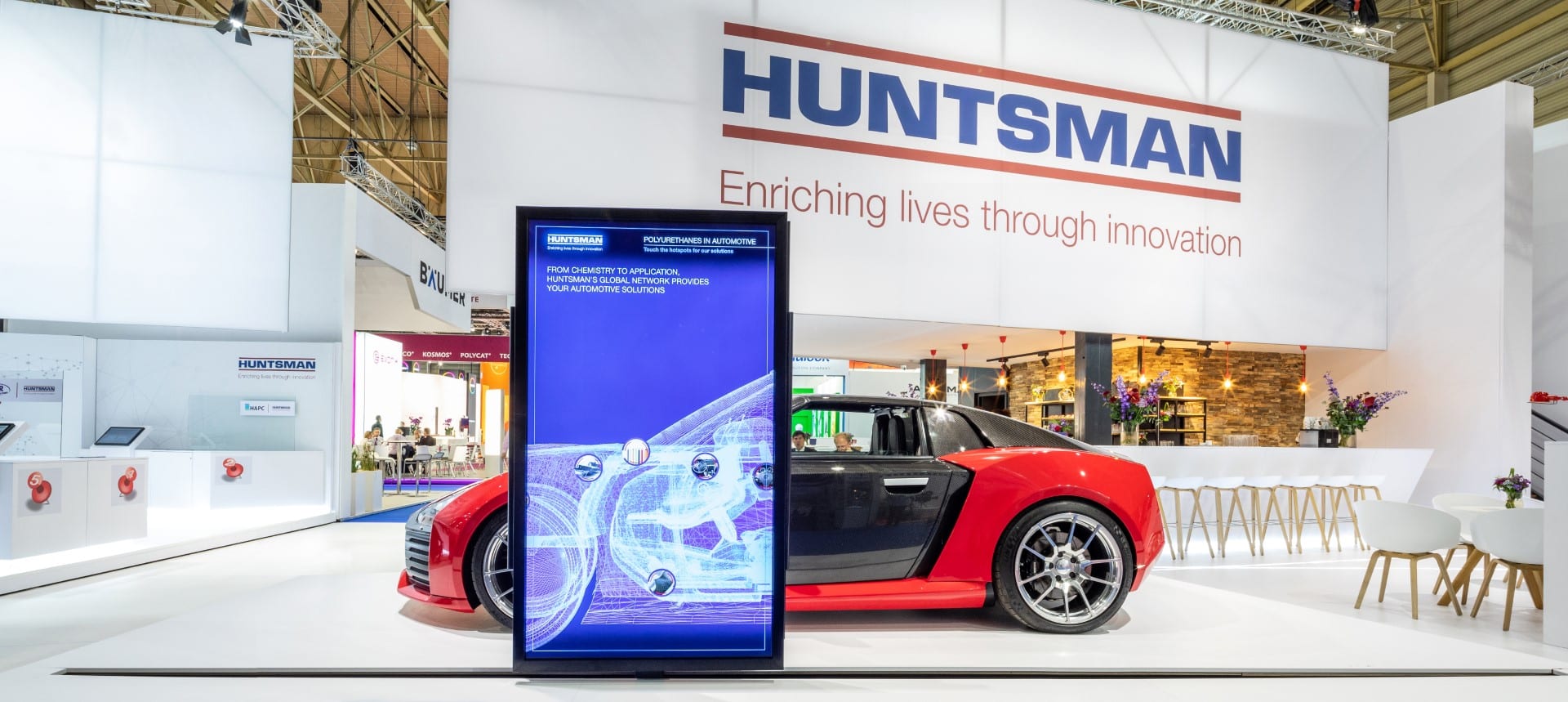 Sustainable construction of an exhibition stand
Sustainable construction of an unforgettable exhibition stand is best done at Cialona Expo. We see sustainability as one of our responsibilities to future generations and we would like to see our society become more environmentally friendly. We as an organization are happy to contribute to this in various areas. For example, we try to offer as many sustainable materials as possible and we look for ways to waste less material during the production process. This allows us to offer you as a customer the opportunity to really put your sustainable intentions into action at trade fairs and events. Feel free to ask us about the possibilities.
3D Visuals of your K 2025 Stand
With an exhibition stand made by Cialona Expo, you make a difference compared to competitors who are present at the exhibition. We are an experienced stand builder and know what works and what doesn't. To give you a clear picture of what your stand will eventually look like, we make 3D visualizations for every project. Digitally we take you through the design, and "what you see is what you get"! In this way it is also possible to pass on detailed adjustments or to discuss options. That way you won't be faced with any surprises.

Mattel Europa BV
"Communication with Cialona Expo is pleasant, clear, fast and clear."– Wendy

Dorel Juvenile Group
"Cialona has been challenging us with creative ideas and solutions since 2001."– Guido

Bridgestone Nederland B.V.
"For us, a stand builder must be accurate, fast and flexible. Cialona is this."