"*" indicates required fields
ISE 2023 Barcelona, ​​which stands for Integrated Systems Europe, is recognized as the largest AV and systems integration show in the world. It is the European destination for an industry that is globally oriented. If you're doing business in one of the many market segments that make up this dynamic industry, you can participate, or visit ISE 2023 Barcelona. Are you planning to participate in ISE 203 Barcelona and would you like a striking exhibition stand? You are in the right place at Cialona Expo! We are located in Helmond and can help you with a complete exhibition stand that meets all requirements. We have all disciplines in-house, which means that we design, produce, realize and store ourselves. We are a full-service organization and therefore take care of the project for you from A to Z.
We go for the best first impression, the talk of the day
We would be happy to discuss all your wishes and ideas for participation in the exhibition. What should the stand radiate and what is the purpose of your participation, are some of the questions we discuss. Maybe there is already a clear idea about it, but maybe not. No problem! We can switch directly with our design team for a first creative input, and from there we can continue.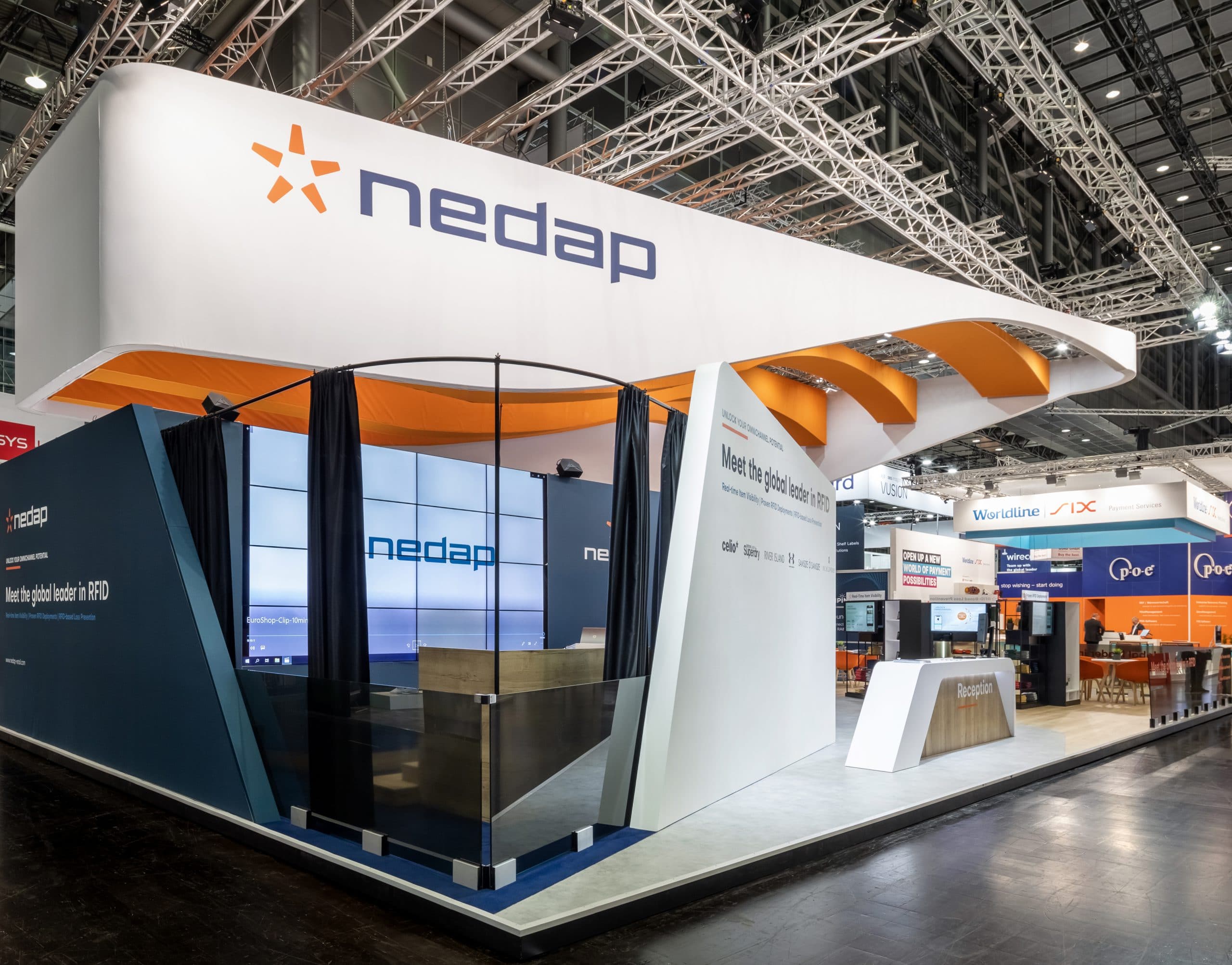 Sustainable construction of an exhibition stand
Sustainable construction of an unforgettable exhibition stand is best done at Cialona Expo. Sustainability takes the longest and we see it as our responsibility to future generations that our society is becoming more environmentally friendly or more sustainable. There is growing support everywhere for the application of environmentally friendly techniques and materials. We strive to be a frontrunner in this area and try to apply sustainable solutions as much as possible. We delve into sustainable materials and ways to waste less material, so that we can offer you the opportunity to really put sustainable intentions into action at trade fairs and events.
3D Visuals of your exhibition stand
With a Cialona Expo stand you make a difference compared to your competitors. We are an experienced stand builder and to give you a clear picture of what your stand will eventually look like, we make 3D visualizations for each project. We can take you digitally through the design, and you can still make adjustments. That way you won't be faced with surprises, what you see is what you get! View all our projects here or request a quote directly and without obligation using the form on this page.

Mattel Europa BV
"Communication with Cialona Expo is pleasant, clear, fast and clear."– Wendy

Dorel Juvenile Group
"Cialona has been challenging us with creative ideas and solutions since 2001."– Guido

Bridgestone Nederland B.V.
"For us, a stand builder must be accurate, fast and flexible. Cialona is this."