Call us at +31 492 574 545 or see our projects
"*" indicates required fields
IFA 2023 will take place in Messe Berlin from 1 to 5 September. The global tech scene comes together in Berlin, presenting the latest products and innovations of recent times. From smart cities, the future of smart mobility and artificial intelligence in robotics and virtual reality.
The IFA is a fair where the unique combination between future technologies and practical products is shown. The fair attracts the attention of many international visitors from more than 130 countries every year. It is therefore a very important meeting place for retailers, buyers and experts from the industry and the media.
Full-Service Standbuilder IFA 2023
We are a full-service organization with all necessary disciplines in-house. This means that we design, produce, realize and afterwards also store your stand in our indoor warehouse. We take everything off your hands from A to Z, thus ensuring that your exhibition participation runs smoothly up front, so that you only have to deal with your visitors. We think it is important to create the perfect business card for you at the IFA, making your stand the talk of the trade.
As mentioned before, we literally have everything under one roof. And after the first contact, the project is handed over to one of our project managers, he or she is your permanent contact person for the project and ensures that everything runs smoothly. In order to keep all communication as transparent as possible for all parties, we use our own client portal. In the portal steps can be approved, steps can be scheduled and documents can be uploaded and downloaded. Above all, it is a tool to monitor the progress of the project 24/7, so that deadlines are clear for the delivery of specifications, for example.
Curious about what our team can do for you? Contact us today, we're here for you.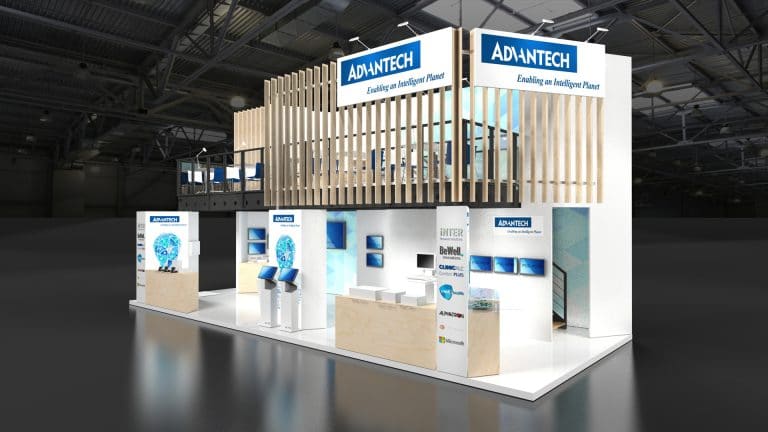 We have over 50 years of experience in designing and realizing exhibition stands. With a Cialona Expo stand you really make a difference compared to your competitors. Not only the quality, but also the smooth and professional cooperation plays a major role in this. In order to give you a good idea of what the stand will look like during the preliminary phase, we make 3D visualisations.
These visualizations show in detail what the design of your stand looks like. The placement of all elements and an atmosphere is immediately visible. We walk through it literally, but virtually. Afterwards there is of course room for feedback and adjustments or additions. If the final design is approved, we will then make it. This way you will not be faced with surprises, 'what you see is what you get'!
Store your booth in Cialona's warehouse
We offer our customers the opportunity to store the stand in our adjacent warehouse after the exhibition. Exhibition stand storage is a matter of course at Cialona Expo, because it often involves considerable volumes. But also because the stand, or parts of it, can often be (re)used several times a year this way.
Any adjustments for a next exhibition participation, such as different dimensions or a piece of furniture more or less, are processed faster in this way. During the project, we can discuss the options for a modular stand and storage together.

Mattel Europa BV
"Communication with Cialona Expo is pleasant, clear, fast and clear."– Wendy

Dorel Juvenile Group
"Cialona has been challenging us with creative ideas and solutions since 2001."– Guido

Bridgestone Nederland B.V.
"For us, a stand builder must be accurate, fast and flexible. Cialona is this."