Custom stand construction
Call +31 492 574 545 or see our projects
"*" indicates required fields
What is custom stand construction?
Custom stand construction is the design and construction of a stand to present the products and/or services of an organization at a trade fair. The aim of stand construction is to create an attractive and functional space that can effectively convey the organisation's message. This includes choosing the right layout, materials, lighting, graphics and interactive items to create a professional and attractive environment.
Custom stand construction is an approach in which the stand is designed and built for a specific organization. Instead of a stand made for a general purpose or a stand based on a standard design.
Why choose custom stand construction?
Opting for custom stand construction is for companies that are looking for a unique appearance during the exhibition. Together with perfect dimensions, flexibility, durability and a clear brand story, a custom stand is the best way to impress your target group. By having a stand built specifically for your company, you can communicate your message more efficiently and generate greater visibility and attention from your target audience.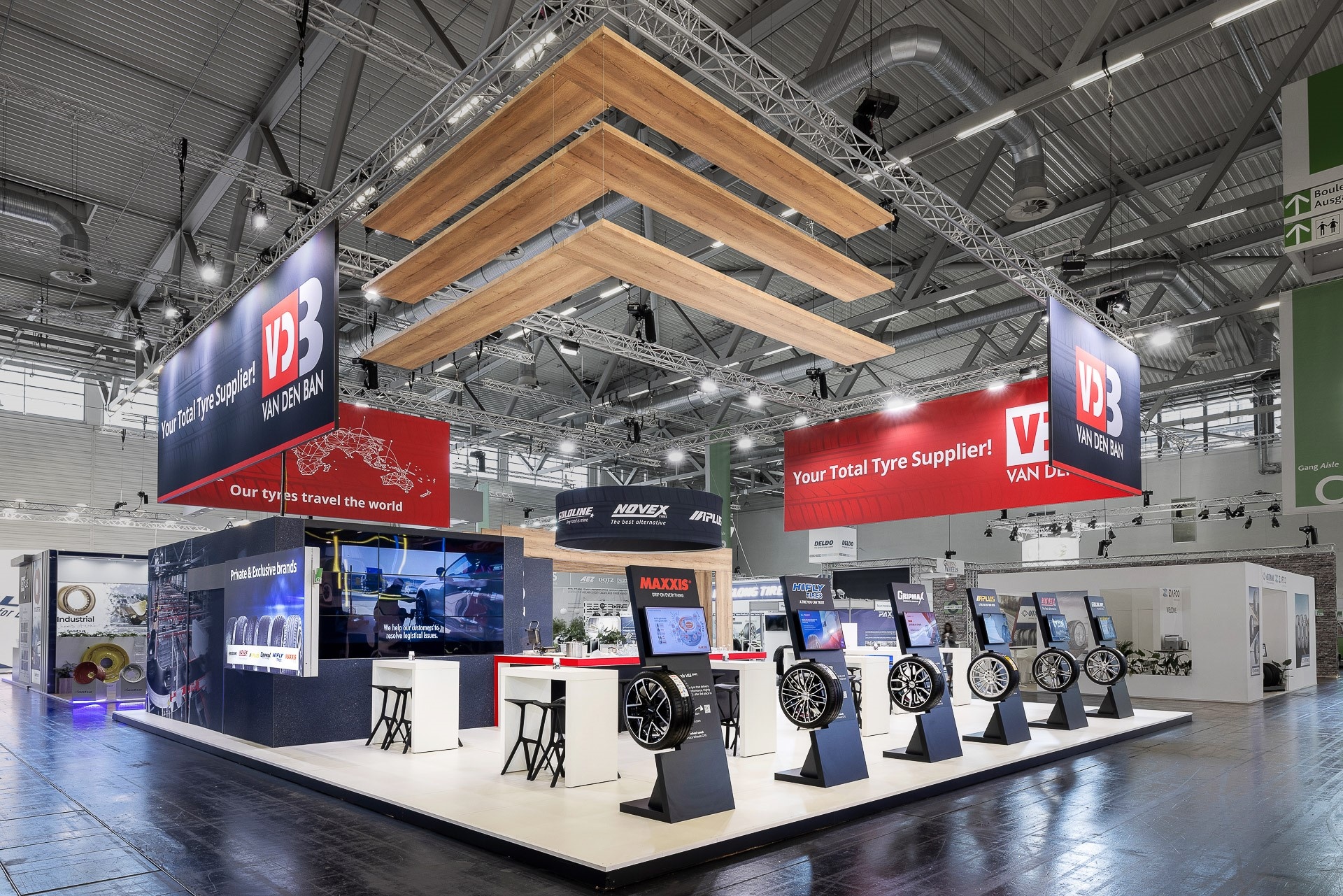 With a custom booth designed and built for your company, you can showcase your brand in a unique way and stand out from the crowd at a trade show. This contributes to greater visibility and more attention from potential customers.
Moreover, customized stand construction is a good investment for your organization. We make the parts in such a way that they can also be used in a different set-up.
With a few adjustments, you can go to a trade fair a few times a year with a stand where the appearance and branding are identical, but the dimensions are tailored to each trade fair participation.
We aim for that one unique stand
At Cialona Expo we go for that one unique custom exhibition stand. The exhibition stand that steals the show during the exhibition and stands out among your target group. It all starts with the concept and the 3D design.
Our design team will create a 3D stand design for you, where you can walk through your stand virtually beforehand. This way you will not be faced with any surprises and you will have a good idea of how your target group will see the stand at the fair.
For a no-obligation quote, please contact us for customized stand construction.
Call +31 492 574 545 or see our portfolio

Mattel Europa BV
"Communication with Cialona Expo is pleasant, clear, fast and clear." – Wendy

Dorel Juvenile Group
"Cialona has been challenging us with creative ideas and solutions since 2001." – Guido

Bridgestone Nederland B.V.
"For us, a stand builder must be accurate, fast and flexible. Cialona is this."