"*" indicates required fields
Building an exhibition stand
Building exhibition stands is what we do at Cialona Expo, among other things. However, we take care of the entire process for you. This process starts with discussing a briefing, after which we move on to the design phase. You will receive a 3D design from us, where you can virtually walk through your exhibition stand. If this is approved, the working drawings are made and the project manager takes over. He or she will ensure that the process towards participation in the fair will run smoothly and that everything will be arranged.
Our stand building team then brings the stand to life in the exhibition hall, when building the exhibition stand. After the exhibition participation, they will also dismantle the stand and store it in our adjacent warehouse. Building the exhibition stand is an essential part of participating in the exhibition. This must be done effectively and accurately. We specialize in this, among other things. We would like to get in touch with you to see what we can do for you in the field of exhibition stand construction, regarding your next exhibition participation.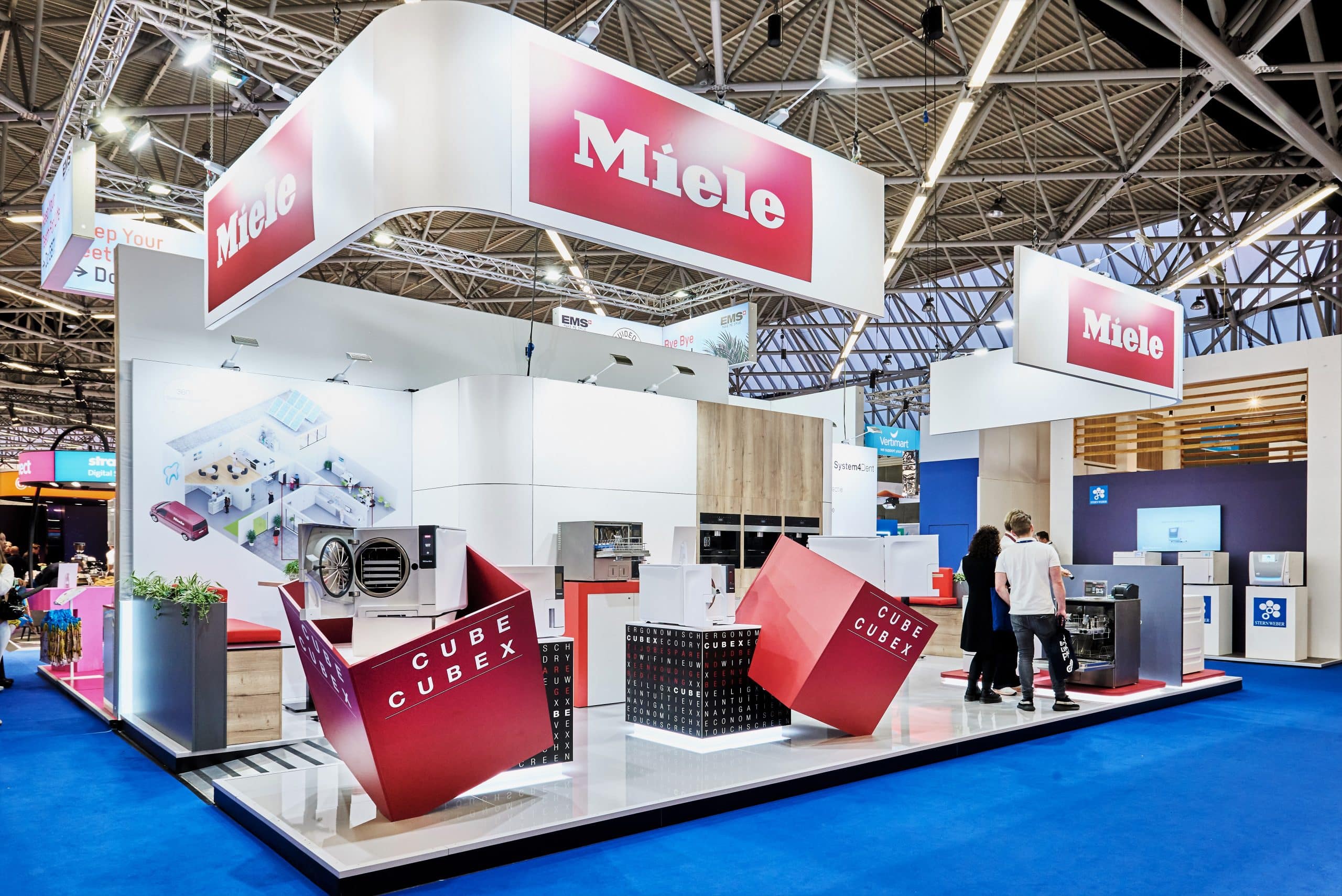 More than 50 years of stand construction experience
Cialona Expo has more than half a century of experience in designing, producing and building and dismantling all kinds of stands at home and abroad. You can rest assured that we will guide you through the entire process and take things off your hands so that you can focus on other important items for your exhibition stand.
Building an exhibition stand is an important part of participating in an exhibition. Here are some steps that we go through to get to the point of building an exhibition stand:
– determining the goals and target group of the fair;
– discuss budget, wishes and requirements;
– design of the stand, composition of materials and colours;
– determine details of the device;
– construction of the exhibition stand by a professional stand construction company.
Outsourcing trade fair stand construction
If you chose for custom-made stand construction, in order to stand out at a trade fair in this way, you can outsource trade fair stand construction to a professional stand builder. We are a professional stand building organization with many years of experience in the stand building world at home and abroad.
A good presentation of an exhibition stand is an essential part of any exhibition or other event. A well-designed and professionally built booth can help you communicate your message effectively, promote your brand and drive more traffic to your booth.
More information about building an exhibition stand by Cialona Expo? We would like to meet you!

Mattel Europa BV
"Communication with Cialona Expo is pleasant, clear, fast and clear."– Wendy

Dorel Juvenile Group
"Cialona has been challenging us with creative ideas and solutions since 2001."– Guido

Bridgestone Nederland B.V.
"For us, a stand builder must be accurate, fast and flexible. Cialona is this."