Exhibition Stands in Düsseldorf
Call +31 492 574 545 or see our projects
"*" indicates required fields
About Exhibitions Stands Düsseldorf
Stand construction Düsseldorf. Are you going to participate in a trade fair soon? Cialona Expo Standbouw Düsseldorf specializes in unique exhibition experiences and stand construction worldwide.
With over 50 years of experience, we know better than anyone what is needed for that perfect exhibition experience. We are a full-service stand construction organization, also active in the Düsseldorf region and can regularly be found at Messe Düsseldorf. We take everything related to your exhibition participation off your hands and we ensure that the entire process runs smoothly. We literally have our professional team with all the necessary disciplines in-house, which makes communication fast and effective.
In this way we ensure that you can get the most out of your exhibition participation. We would be happy to visit you to discuss your plans for the upcoming period. Do you contact us?
24/7 insight into the stand construction progress
As mentioned, we have all the necessary disciplines in-house and our internal communication consists of very short lines. The communication with you is the same. You will have a permanent contact person who will guide you through the process to the perfect exhibition stand and exhibition participation. To strengthen this process, you get your own dashboard within the Cialona Client Portal.
Here you have 24/7 insight into the progress of your stand construction project. But not only that. You can also approve documents, upload and download files and much more. It is a multifunctional portal, which ensures transparent communication and smooth cooperation between us.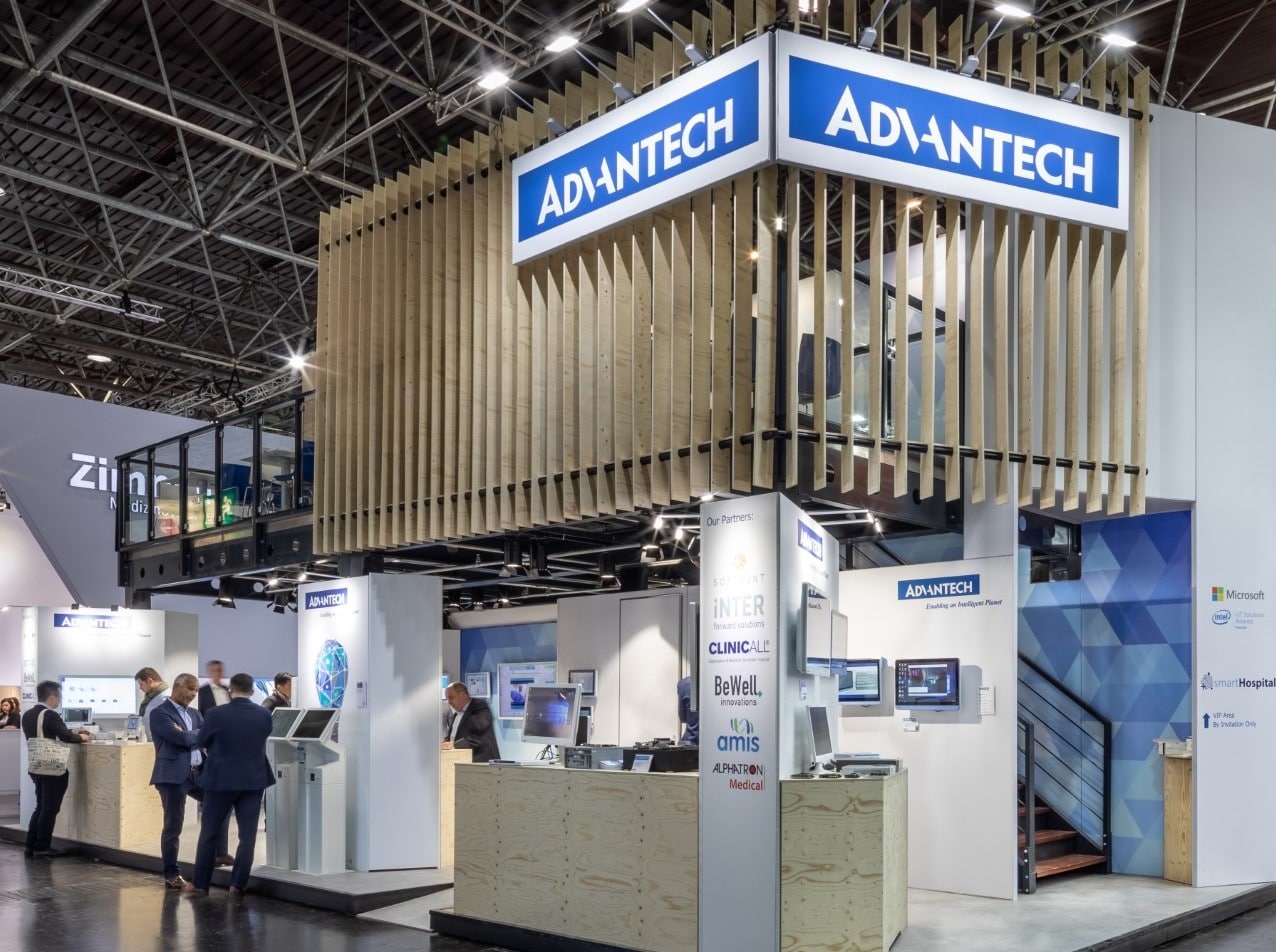 Cialona Expo stand construction Düsseldorf for your perfect exhibition experience
Together with you, we look at what is needed to achieve that perfect exhibition experience for you. What are the goals you want to achieve, so that your exhibition participation has been successful for you.
Together with our customers, we decide which objectives to pursue, the so-called goal of the exhibition participation. We then make a suitable stand design that is tailored to the identity of your organization. As we did at the Advantech booth next door.
The perfect exhibition experience is different for every organization and every exhibition participation. Your target group determines which stands are interesting enough to visit.
We are completely at home in this and are happy to provide that perfect exhibition experience, so that your target group will not pass you by.
A trade fair stand for your target audience
Participation in a trade fair is an effective means of presenting your company to a large, live audience.
We ensure that your organization stands out on the exhibition floor, so that your unique exhibition stand is not overlooked by exhibition visitors. We take care of the entire process for you, from 3D design to production, assembly on location and storage afterwards.
If you would like to participate in a trade fair with a stand in the near future, please contact us for a non-binding offer. We are happy to meet you and to introduce ourselves.
What customers say about us

Mattel Europa BV
"Communication with Cialona Expo is pleasant, clear, fast and clear." – Wendy

Dorel Juvenile Group
"Cialona has been challenging us with creative ideas and solutions since 2001." – Guido

Bridgestone Nederland B.V.
"For us, a stand builder must be accurate, fast and flexible. Cialona is this."