Solar Solutions International 2023
"*" indicates required fields
About Solar Solutions Int. 2023
In March Solar Solutions 2023 will take place in Amsterdam, in Expo Greater Amsterdam. This fair is the largest solar trade fair in Northwest Europe and revolves around innovations and practical seminars on the latest developments. This concerns topics such as increasingly smarter products, energy storage and solar panels in all shapes and sizes.
The largest Solar trade fair in Northwest Europe
This three-day fair is therefore a very important trade fair for everyone involved in the solar industry. It is an exclusive B2B event, which means that Solar Solutions International offers their exhibitors and visitors an indispensable opportunity and platform to network at a high level with relevant parties. Sustainably Heated is also taking place at the same time as Solar Solutions. This is the largest trade fair in the Benelux for sustainable climate technologies. Is the Solar Solutions Int. 2023 already in your agenda?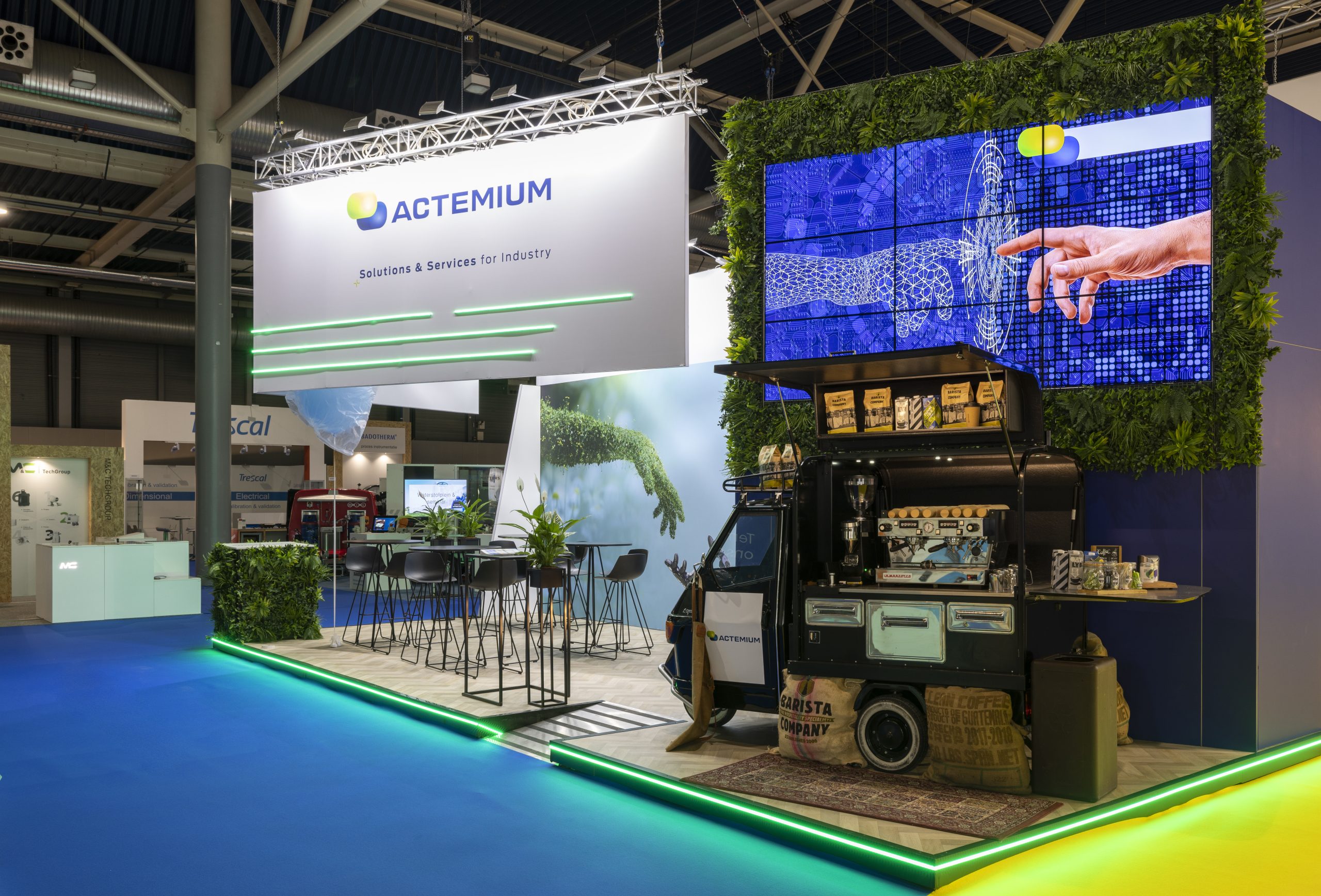 We go for the best, first impression, the talk of the day
Our possible collaboration starts with a good conversation. During this meeting we would like to discuss your goals for the exhibition participation and any additional wishes and ideas. It is important to coordinate what the stand should radiate and when the exhibition participation was successful for you. Perhaps a lot is already clear and a briefing already exists, but perhaps not. That's no problem at all!
At Cialona Expo we have everything in-house and we can therefore also switch directly with our design team for a first creative input, for example. In this way we continue to embroider and we stay in touch together.
Please feel free to contact us for a first acquaintance, we are ready for your project!
Full Service Standbuild for Solar Solutions Int 2023
We aim for creativity and full service for your exhibition participation in Solar Solutions International 2023. Our designers offer this creativity, they ensure a perfect stand design. After this, one of our project managers will take on the operational part.
The project manager will be your regular contact for the exhibition participation. He or she arranges everything and ensures that everything runs smoothly. In order to keep the mutual communication with you and Cialona about the project as transparent and clear as possible, we have our own Client Portal.
In the Cialona Client Portal you can see the progress of the project 24/7, approve steps and upload or download documents. The deadlines that we have agreed upon are clearly visible in it and any other delivery specifications, for example. We love transparent cooperation!

Mattel Europa BV
"Communication with Cialona Expo is pleasant, clear, fast and clear."– Wendy

Dorel Juvenile Group
"Cialona has been challenging us with creative ideas and solutions since 2001."– Guido

Bridgestone Nederland B.V.
"For us, a stand builder must be accurate, fast and flexible. Cialona is this."