Rehacare Dusseldorf Standbouw
"*" indicates required fields
About Rehacare Dusseldorf
If you work in the rehabilitation and care sector, you should not miss the opportunity to present yourself at this fair with a Rehacare Dusseldorf 2022. For more information or a quote, ontact Cialona Expo in Helmond and you can be sure that you can profile yourself in a professional stand at this important fair.
The healthcare sector has been subject to many changes in recent years and 24/7 home care is on the rise. This means that more aids will be delivered to people's homes. If you are a supplier of such aids, it is very important for you to participate in this trade fair Rehacare 2022 from September 14-17 in Düsseldorf.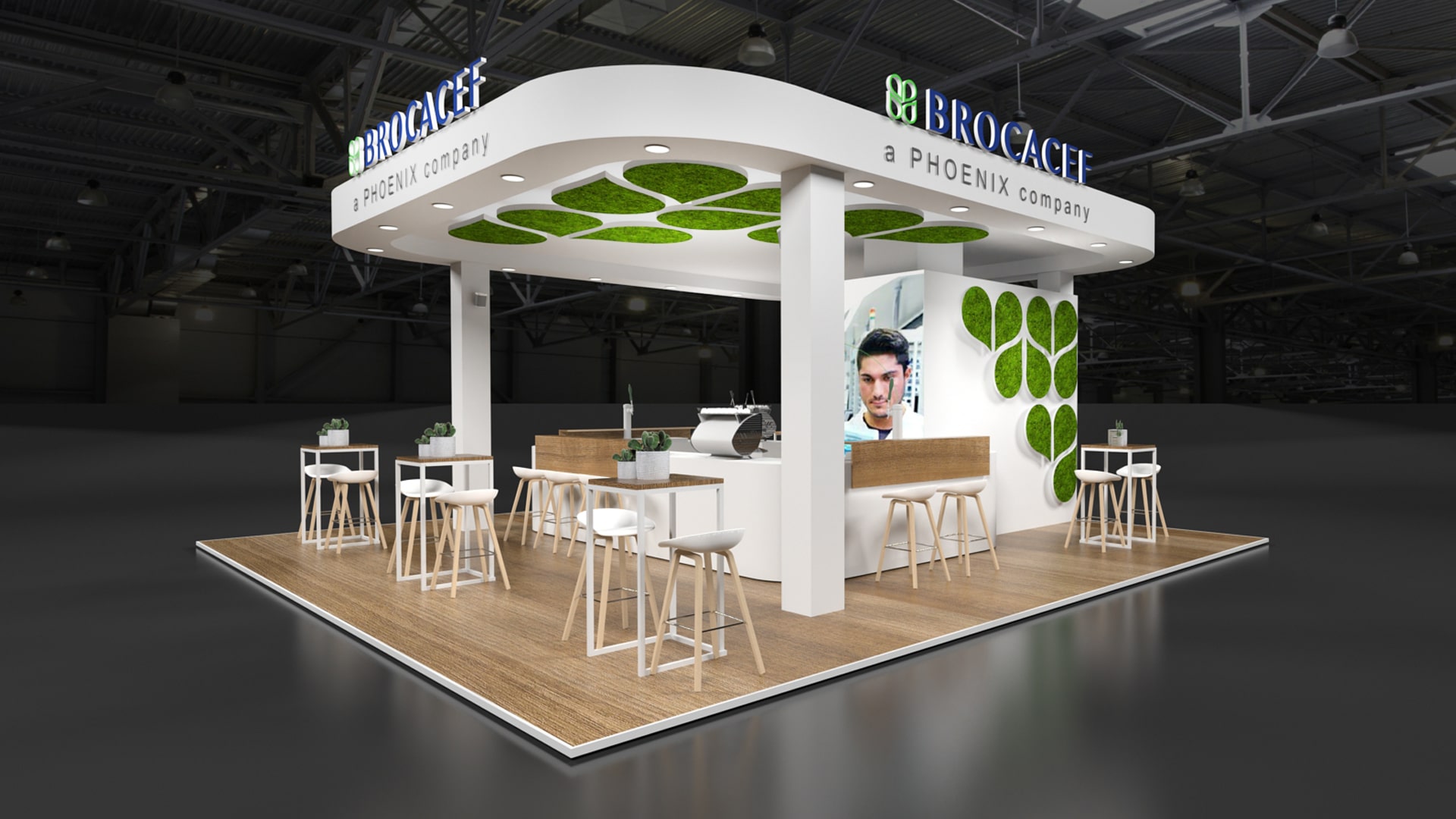 Your Exhibition Stand in 3D
Cialona Expo designs every exhibition stand project in 3D, so we will be able to walk through the stand. This way it is easy to correct inconveniences or change some things up a bit. To profile your company in a special way at a trade show, you have come to the right address.
No matter the size of your exhibition stand. We have an experienced team of designers inhouse, who know how to present all kinds of brands at trade shows. We also know many trade show locations, so these no longer have any surprises for our team.
Project management stand project Rehacare
We like to unburden all our customers from start to finish. We have every necessary facet to achieve a suitable exhibition stand, in-house. For example, after the introductory meeting, we continue to create a suitable design, whereby one of our designers will make the 3D visualization of the stand.
If this is approved, we will link you to a permanent project manager, who will arrange everything down to the last detail and request the stand implementation. All parts are then produced in our own production workshop and then assembled at the exhibition location. When the stand is ready, we deliver it to you.
The dismantling and storage is also in the hands of our own people and adjacent warehouse. You are welcome to come and have a cup of coffee and get to know our team!

Mattel Europa BV
"Communication with Cialona Expo is pleasant, clear, fast and clear."– Wendy

Dorel Juvenile Group
"Cialona has been challenging us with creative ideas and solutions since 2001."– Guido

Bridgestone Nederland B.V.
"For us, a stand builder must be accurate, fast and flexible. Cialona is this."