Offshore Energy stand construction
"*" indicates required fields
About Offshore Energy Standbouw
Our designers/designers are happy to create a 3D visualization for you to show you the various options in terms of stand construction for your participation in the Offshore Energy 2022 in Amsterdam. Cialona Expo works with sustainable materials and tries to continue to innovate in all kinds of areas.
The Offshore Energy Fair attracts around 12,000 visitors annually and has 650 companies exhibiting in a space of 25,000 M2. You can already view some stands and get ideas on our website. We would be happy to sit down with you to realize these ideas.
Offshore Energy 2022 is the place where the energy transition takes place. The fair is Europe's leading event for the offshore energy sector and an opportunity to reach business leaders, highly qualified experts and professionals around the world.
The Offshore Energy fair will take place in the Rai in Amsterdam from 29 to 30 November 2022. Be part of the event full of networking opportunities, collaborate with (new) colleagues, do business and broaden your horizons.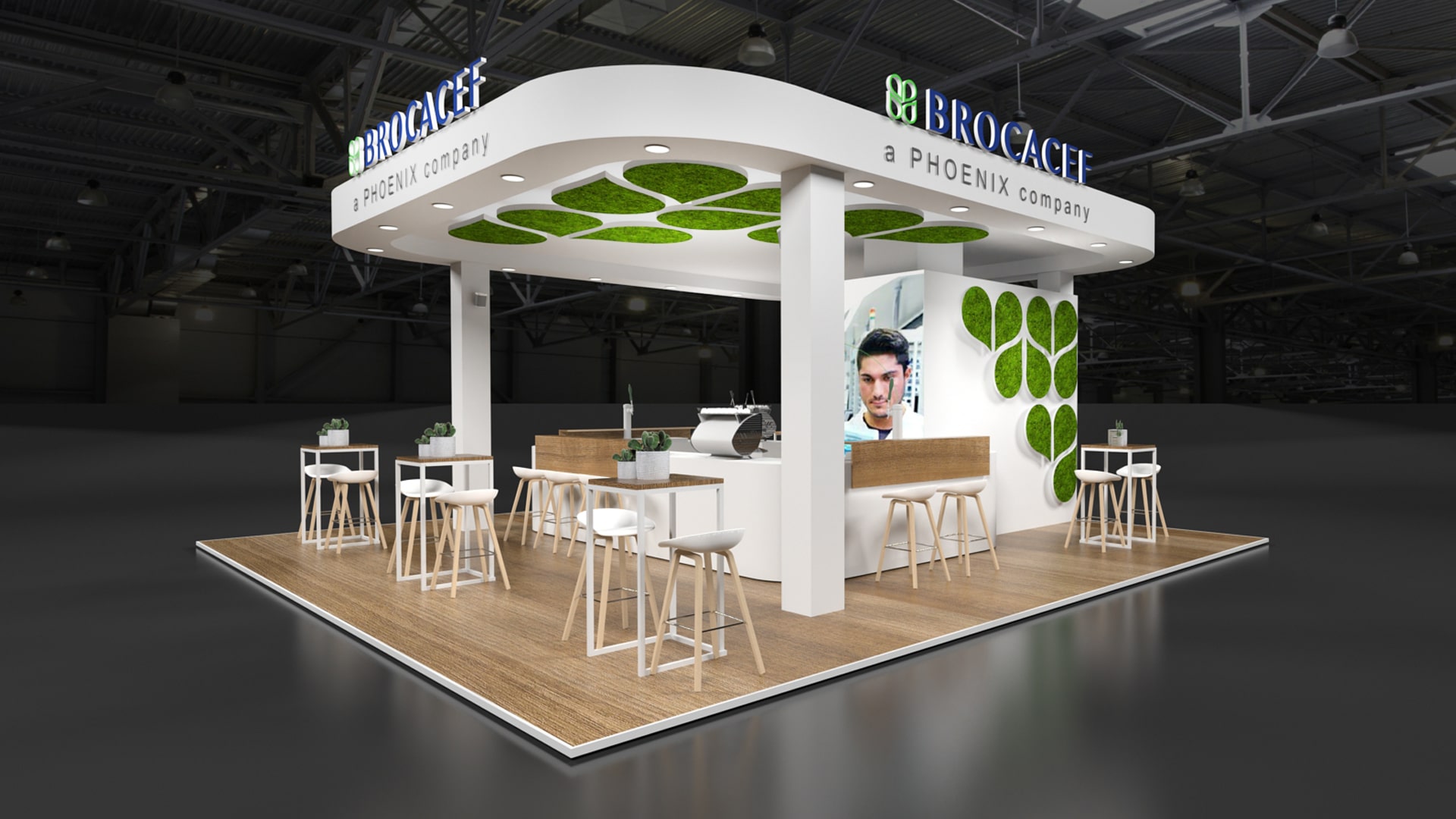 3D Visualisation of your stand
To help bring your future exhibition to life, we work with 3D designs. This way you get a clearer picture of how your visitors will see your stand. It must have the appeal to attract the attention and hold the interest of potential clients. 
An effective product presentation, enhanced by proper lighting conditions, should have the power to pull in new and existing contacts. Cialona Expo has all the in-house experience and expertise to design and build such a stand.
When you decide to have Cialona Expo build your stand for the Offshore Energy exhibition, you can be sure we'll look after every detail. From conception to construction, from build-up to breakdown and storage, we can arrange literally everything. 
If you want, you can decide to have your stand put in storage by Cialona Expo, ready for the next exhibition. Any alterations can then be made on the spot. Our prices are fully transparent so you know exactly where you're at. The service we deliver is the common thread throughout.

Mattel Europa BV
"Communication with Cialona Expo is pleasant, fast and clear." – Wendy

Dorel Juvenile Group
"Cialona has been challenging us with creative ideas and solutions since 2001." – Guido

Bridgestone Nederland B.V.
"For us, a stand builder must be accurate, fast and flexible. Cialona is this."