Exhibition experience Glasstec Düsseldorf
Call  +31 492 574 545 to get in touch with our sales team, or see our portfolio first: 
"*" indicates required fields
About Exhibition experience Glasstec Düsseldorf
Designing the perfect stand for the ultimate exhibition experience at the Glasstec Düsseldorf trade fair, which takes place from 20-23 September 2022, is in good hands with Cialona. Cialona's vision is that a trade fair should be experienced and the modern stand construction of today, in which a lot of glass is used, is ideal for this. A welcome in a trade fair booth designed by Cialona feels like a warm blanket. It is not just the interior or the design, but the overall picture that brings both the visitor and the stand owner together and makes it possible to do business in a relaxed environment.
During Glasstec 2022, the focus will be on the most important growth markets in the industry, be inspired by developments from leading companies worldwide. Trends are set here that will change the future of glass. For decades, this fair has been the leading meeting place and showcase for technical developments in the industry. The Glasstec is supposedly the hotspot when it comes to trade fairs in the glass industry, so make sure you're there!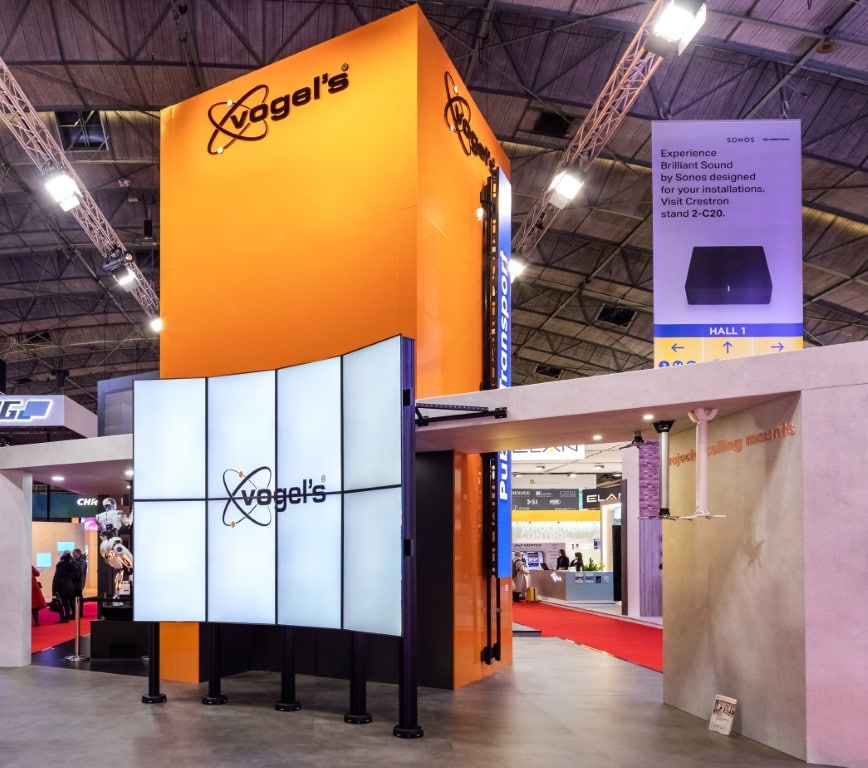 Custom made stand for Glasstec
Cialona believes that as an exhibitor you should be able to leave for the Glasstec Düsseldorf trade fair completely relaxed. You hand over the entire management to Cialona. The facility part of your stand, ordering the business cards and the design, we can arrange everything for you so that you only have to make sure that you appear well-rested on the exhibition floor. 
You can completely outsource the set-up and dismantling of the stand, even the in-house storage can be arranged, as well as the complete transport to and from the fair. Come and experience this Glasstec Düsseldorf trade fair experience as a visitor or as an exhibitor.
Preparations for the products to be taken along, folders and business cards to be printed, planning for the people who have to man the stand, etc. So plenty to do. Everything related to the exhibition stand itself is fully monitored by us. Transport to and from the exhibition, set-up and dismantling and then the storage of your exhibition stand.
If you decide to accommodate the stand with us, we can subject it to a check-up before the next fair starts again and adjust the size if necessary.
How cool is it to have beautiful glass panels on your exhibition stand with your company's logo engraved on it, the ultimate exhibition experience during Glasstec Düsseldorf. This fair offers space to glass workers, glass manufacturers and companies that use glass for all kinds of applications. 
Engraving glass has become very popular in recent years, also in stand construction. It gives your exhibition stand a much more luxurious and warm appearance and the use of well-thought-out lighting gives it a special dimension. If you are an entrepreneur who does a lot with glass, exhibit at this fair with a very refined stand designed and made by Cialona Expo. 
Take a look at our website to get some ideas and don't wait too long to request a quote. We make your possible design in a 3D visualization. Call +31 492 574 545 for an appointment.

Mattel Europa BV
"Communication with Cialona Expo is pleasant, fast and clear." – Wendy

Dorel Juvenile Group
"Cialona has been challenging us with creative ideas and solutions since 2001." – Guido

Bridgestone Nederland B.V.
"For us, a stand builder must be accurate, fast and flexible. Cialona is this."